DAHLIA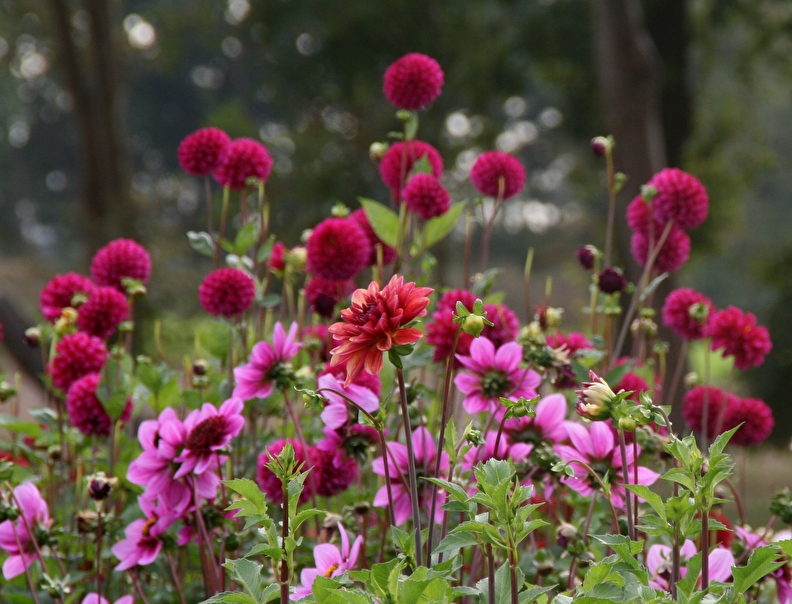 Dahlia collection 2019
Dahlia tubers are unfortunately not for sale this year due to circumstances. From the end of June there are again a nice collection of Dahlias in large pot for sale at our nursery.
The Dahlia collection 2018 can still be viewed in our webshop. The Dahlias are arranged in inspiring color themes. For each theme there are suggestions to find perennials and grasses that are matching.
Potted Dahlias can be bought at our nursery from late June.
Our collection consists of approximately 300 species, from gorgeous classics to various new species. When composing the collection we take special care to ensure that different species can be mutually combined with one another. Consequently, our dahlias have been arranged in 19 inspiring colour themes. For each theme we have provided suggestions for matching perennials and grasses.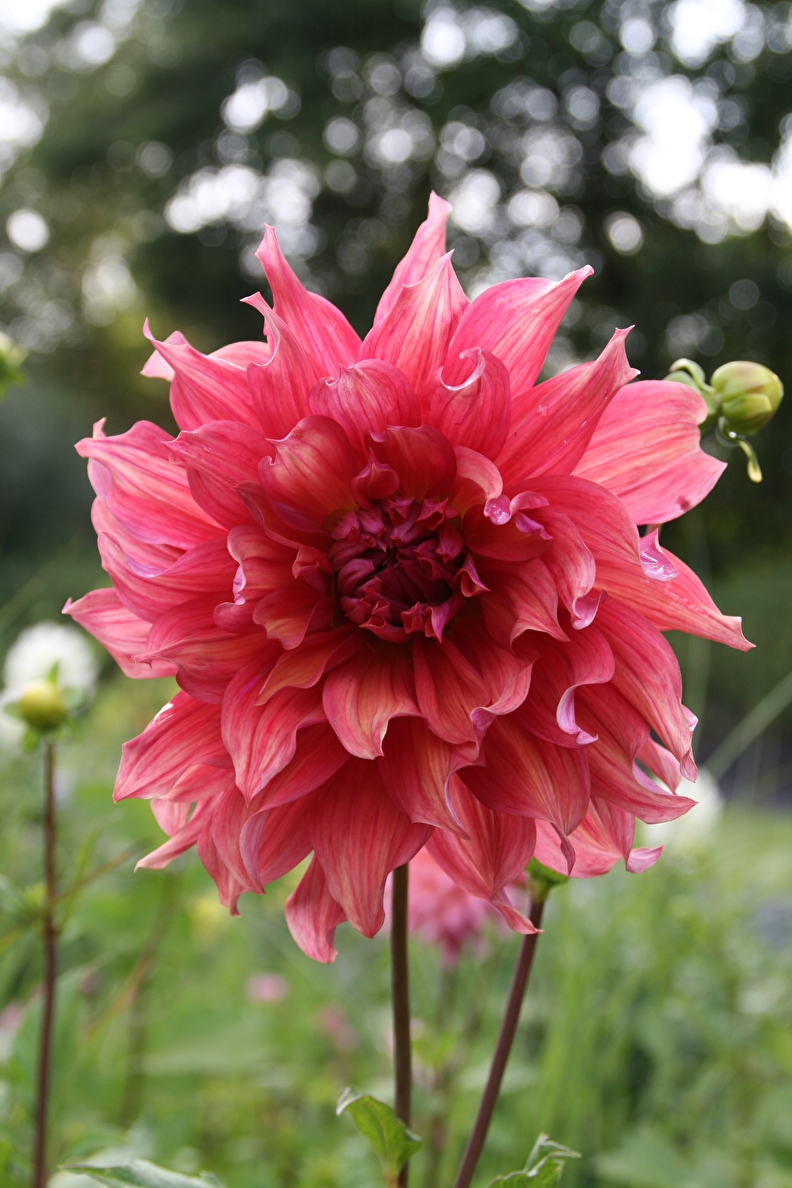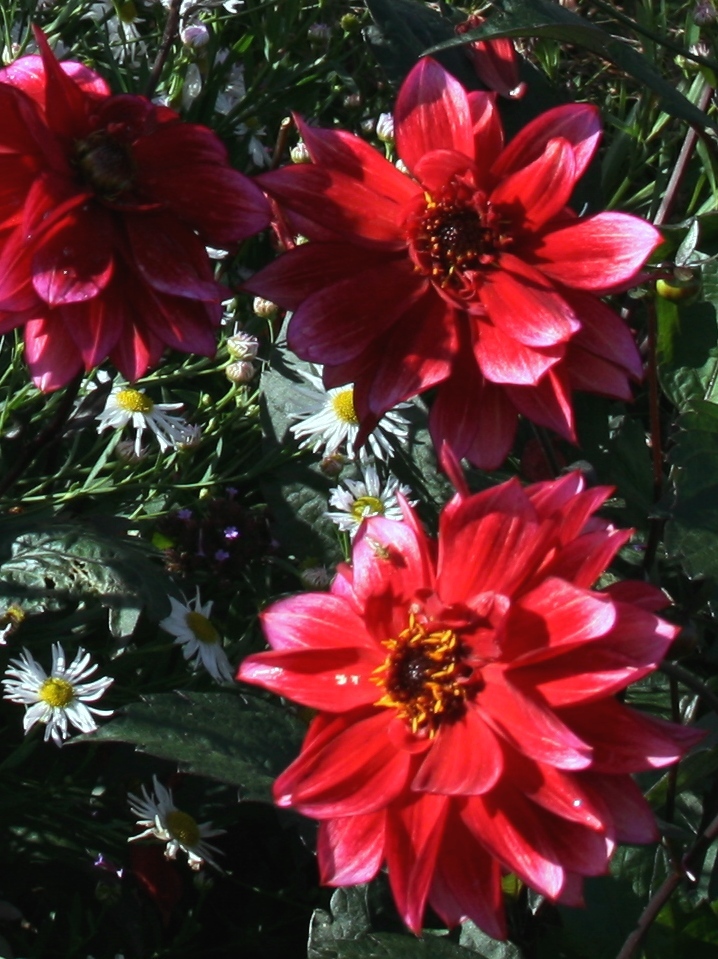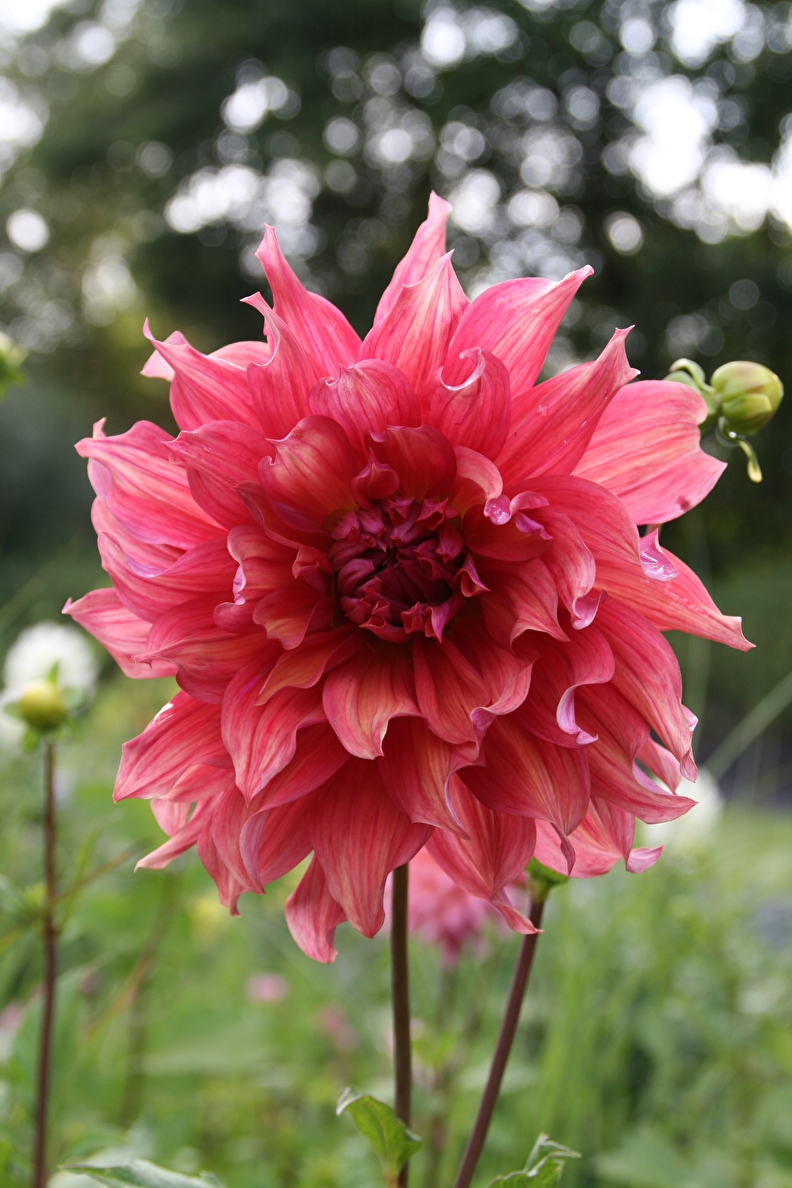 More and more people discover the delights of dahlias in their garden. They flower lavishly all summer, and their sheer endless colour range makes them fun and exciting to garden with. For every perennial you can find a matching dahlia. Combining dark-foliaged dahlias with perennial plants is a popular choice, but feel free to experiment and develop a more personal blend. Handy tips on combining can be found at every colour theme and at the species description under the heading 'more info'. You may also find the page on use and care of dahlias helpful. During the season we regularly add new tips and pictures, so be sure to visit our web store every now and then!

Dahliaborders in the Appeltern Gardens
In 2013 we were asked to design and realise several large dahliaborders in the Appeltern Garden park. The first border was planted in the summer of 2013, a second border with dahlias, grasses and perennials followed the next year. Each year, from early July onwards, you can visit the gardens to admire the flowerbeds.
Click 'dahlia assortment' in the menu on the right to browse our collection.
Ordering
You can order tubers from January to mid-May. From late March orders will be dispatched on a first come, first served basis. Potted dahlias can be bought at our nursery from mid-June. Unfortunately, we cannot ship potted dahlias.
Opening hours nursery: Monday to Friday 8 AM to 4.30 PM
Postage for dahlia-only orders is €8,75 (for the Netherlands), shipping costs depending on the country.
Shopping cart
No items in shopping cart.